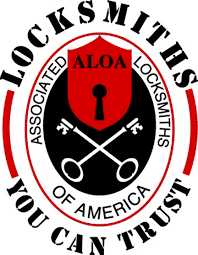 Autokey is the first Automotive Locksmith and Car Keys company in Quebec to be certified by ALOA, the North American Locksmith Association.
Our founder, Jerry Arnstein CAL, CMAL, has been a certified automotive locksmith since 2012, and in 2016 Jerry became the first professional in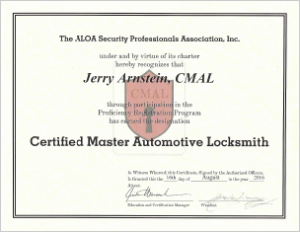 North America to attain the highest certification in the Automotive Locksmith field, the ALOA CMAL (Certified Master Automotive Locksmith) certification. (See press release here)
This means, that when you use Autokey's services, you are backed by the knowledge and experience of the top professionals in the field in Canada.
We continue to maintain the highest standards of knowledge and technology in our profession, as evidenced by the large number of major businesses in the automotive sector who use our services.
If you want to sleep well at night, use the certified professionals for your car keys and automotive locksmith needs.
Vehicle security systems require a lot of specialized knowledge and technology. In addition, the web is full of locksmith scams.
Can you afford the risks in using uncertified jobbers for car keys?
Call Autokey, your certified automotive locksmith and car keys supplier. Save time, money, headaches and sleep well at night.