Motorcycle Keys Services in Montreal
Have you ever experienced the frustration of losing your motorcycle keys? With Montreal's warm weather beckoning, the desire to hit the open road on your two-wheeler is stronger than ever.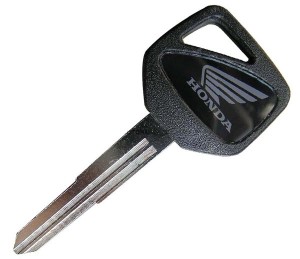 Overcoming the Challenge of Lost Motorcycle Keys
Losing your keys can be a highly frustrating experience. It's a situation that can leave you feeling stranded and uncertain about how to proceed. If you find yourself in this unfortunate predicament, rest assured that you're not alone. Many individuals face the same situation daily.
Your Trusted Partner for Motorcycle Key Solutions
AutoKey is your trusted partner when it comes to lost or replacement keys. We have a wealth of experience in serving drivers who have found themselves in this predicament, and we are dedicated to providing top-tier motorcycle locksmith services.
Advanced Technology for Swift Solutions
Equipped with the latest and most advanced motorcycle locksmith tools and technology, we are well-prepared to get your motorcycle back on the road quickly and securely. Our team of experts is committed to delivering efficient and reliable solutions for your motorcycle key needs.
Serving a Range of Motorcycle Brands
At AutoKey, we pride ourselves on our ability to create keys for various motorcycle brands, including but not limited to:
Honda, Kawasaki, Suzuki, Yamaha, Buell, Cagiva, Ducati, KTM, Moto Guzzi, MV Augusta, MZ, Piaggio, Triumph, Victory.
Whether you've lost your motorcycle keys or simply require a spare, we are here to assist. Contact AutoKey at (514) 475 5500, and let us help you get back on the road with confidence and ease.