Trust Autokey for Reliable Honda Ignition Repair Services
At Autokey, we specialize in providing expert Honda ignition repair services in Montreal. If you're facing ignition problems with your Honda vehicle, our skilled locksmiths are here to help and we offer the most convenie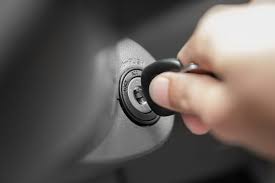 nt auto locksmith services in Montreal. We understand the importance of a functional ignition system, and we're dedicated to getting you back on the road quickly and securely. Our commitment to excellence and customer satisfaction drives us to offer dependable solutions for your Honda ignition issues.
Why Choose Autokey for Your Honda Ignition Repair:
Experienced Locksmiths: Our team consists of experienced locksmiths who are well-versed in Honda ignition systems.
Fast Response: We offer quick response times, ensuring that your Honda ignition issues are resolved promptly.
Competitive Pricing: We provide competitive and transparent pricing for all our Honda ignition repair services.
Quality Service: Autokey is committed to providing top-quality service to our customers, ensuring their satisfaction.
Our Honda Ignition Repair Services:
Ignition Key Replacement: If your ignition key is damaged or lost, we can provide a replacement quickly.
Ignition Switch Repair: We can diagnose and repair issues with your Honda's ignition switch.
Ignition Cylinder Replacement: If the ignition cylinder is malfunctioning, we can replace it for you.
Key Extraction: If your key is stuck in the ignition, we can safely extract it without causing damage.
Don't let ignition issues leave you stranded. Contact Autokey for reliable services in Montreal. Our locksmiths are available to assist you when you need it most. We understand the unique requirements of Honda vehicles and can address your ignition problems efficiently.
For prompt and professional services, reach out to Autokey today. You can trust us to get you back on the road quickly and affordably. Call us at (514)-475-5500 or fill out our contact form to schedule your service.